Who wins the power apron? Masterchef Australia tonight is a challenge to win the power apron. The following contestants are eligible:
Jamie
Emelia
Renea
Amy
Brent
Tracy
The challenge today is each of the six contestants cooking an entree. From there, three contestants will go through to the next round to cook a main course. Two contestants from this round will go into the final dessert round.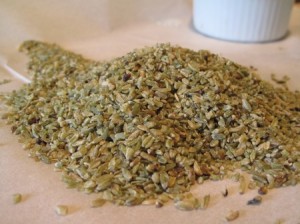 Round 1
Amy and Jamie both were making a beetroot and strawberry salad. Brent is made a corn puree with an avocado creme fresh mousse. Renae cooked a quail salad with a baba ganouse. Emelia made a zucchini and leek salad with feta and currents.
Emelia uses a mandolin without a gaurd because it was quicker. Unfortunately she sliced the tip of her finger. She was able to keep cooking after being taken aside by the nurse.
The first dish to be judged was Tracy's winter vegetable soup with lobster and pancetta. It was a good dish, the lobster was cooked well but the
Renae's warm quail salad with moroccan flavours was cooked beautifully but there was a lot of sweetness and a lot of rose water. It tasted like George's mothers perfume.
Emelias zucchini salad was "clever". The ingredients were picked well but there was too much oil, it was a bit unbalanced
Brent's charred prawns with corn puree and avocado mousse was average. The taco was crispy and nice but the dish in total wasn't executed well.
Jamie's beetroot and goat's cheese salad looked "beautiful" and the judges loved it. It was delicate and beautiful and beyond the expectations of the judges.
Amy's beetroot and goats cheese salad with balsamic berry reduction. The judges thought it was a bit like a dessert rather than an entree.
Jaime, Emelia and Tracy made it to round two
Round 2
Next round was the main course round. The contestants seemed to all do well this round. There were no major dramas.
Tracy made a smoked duck breast with mushrooms and charred leeks. George loved it. The dish was "absolutely on the money", "absolutely smashing"
Jaimie cooked lamb backstrap and freekeh succotash. His freekeh was undercooked and had too much jus.
Emelias japanese inspired filet of steak and almond puree was cooked perfectly but there was a "weird nori almond cream" which just didn't work.
Tracy and Jamie made it through to the next round
Round 3
The final round was the dessert round and Tracy and Jamie had an hour. Neither of these contestants have put up desserts by choice in the competition so far.
Tracy made "cookies and cream" with a vanilla bean parfait and chocolate mousse. Jamie wasn't very sure what he was going to cook. He started making a crumb and would decide as he goes. He lost what he was doing a few times and second guessed himself.
Jamie was very disappointed with his dish, he knew it was a bad dish.
The first dish to be tasted was Jamie's soft chocolate mouse with chocolate crumbs and fresh berries. The judges didn't give him comments until they tasted Tracy's dish. The mousse was sloppy and the crumb was chewy.
Tracy's "cookies and cream" was very sweet but the bitterness of the mouse and the saltiness of the caramel balanced the dish out perfectly. Her dish was magnificent.
Tracy wins the power apron tonight.