Tonight is the last day of finals week with the Masterchef contestants who win tonight going through to the semi finals. Jamie, Emelia and Brent had to cook off with one contestant being eliminated. Tonight the contestants had 3 hours to cook a dish called "forest floor" by Martin Brent from Sepia restaurant. Brent had the recipe and was able to practice the dish last night.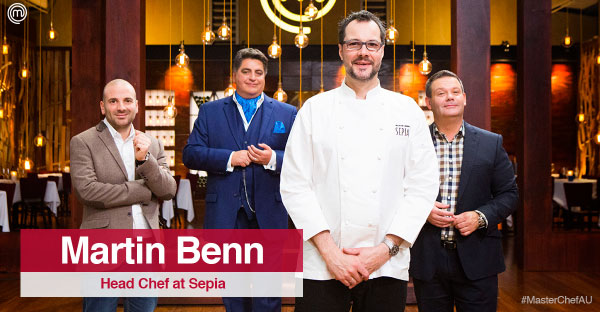 Brent was off to a flying start, he knew exactly which elements to start with and the sequence he had to go through to finish the dish the quickest.
Emelia started well with her expertise in desserts. Jamie didn't have time to read the whole recipe and just started, trying to get ahead early.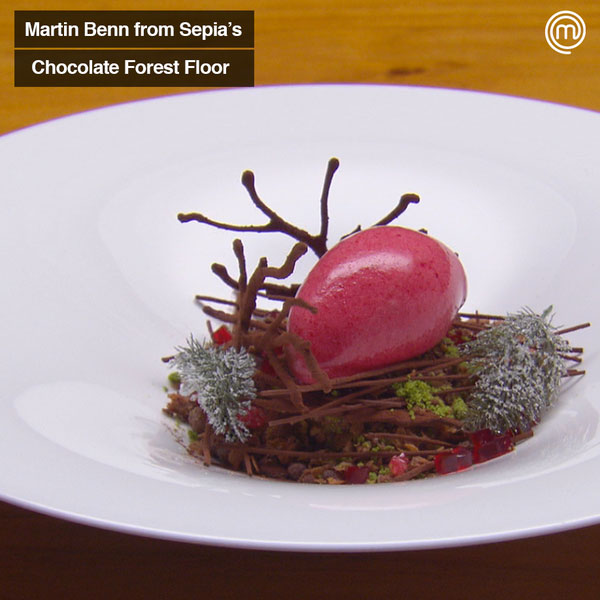 After an hour of cooking, Emelia had the sorbet and cream done and was on to her soil. Brent and Jamie were also onto the soil. Jamie tried to skip ahead by whipping his cream early but it hadn't set yet so he may have to start again.
With half the time gone, the contestants had to start their tempered chocolate. Emelia had taught both Jamie and Brent how to temper chocolate during the Masterchef season. At this point, all the contestants were almost at the same point. Their chocolate all worked out.
Brent was on to his jelly, but it wasn't set and was cloudy. Emelia's turned out perfect. One of her creams however was not stabilising. One of Jamie's creams were also not setting. Brent only had the lavender cream to go, his didn't set either.
Jamie furiously tried to whip in some more cream into his failed creams. It didn't work, they looked terrible. Emelia fixed hers successfully by whipping it over an ice bath.
With 4 minutes to go, Jamie and Emelia started plating up. Brent started with only 2 minutes to go. It was a massive rush to the finish. They all got every element on. Brent's twigs were quite thick, but the other two looked good.
Judging
The first dish to be judged was Emelia's. She thought she had done a better job than the other two. The sorvet flavour was good but it had a slightly fluffy texture rather than a smooth texture and the chocolate was a little bit thick, but they were "nit picking". They thought she did an amazing job.
Next was Jamie. His lavender cream had split and there wasn't much cream in the dish. The sorbet was very refreshing and had a great flavour. The jelly was perfect, but the twigs didn't "crack" because he didn't temper the chocolate successfully.
Finally it was Brent. He struggled with the jelly and his dish was lacking finesse. The sorbet was a success, it was great but the jelly was terrible.
It was between Jamie and Brent.
The contestant who was eliminated from Masterchef 2014 tonight was Jamie.