Tonight on Masterchef Australia the final contestants were chosen. The first round we saw a second chance cook off and the contestants had to choose one of three skills:
Fish Filleting
Butchering
Pastry Making
Success in this round will mean they will get an apron. With the contestants with aprons watching on. There were several good dishes and a few disasters.
Byron cooked a jerk chicken with Jamaican street corn. It had some quirky ideas with a "hidden" mango. Ashley cooked quiche lorraine with asparagus and hollandaise sauce, but she cooked a full size tart and it didn't cook in time. There was a Chocolate frangipan tart with poached pears, Creole prawns, stuffed quail and Indonesian barbeque chicken. These dishes were all cooked well.
Hamish then brought out a de-boned quail and leek pie with sour cream pastry. It was tasty, but the pastry wasn't 100%. Jaime cooked a Chicken Maryland with celeriac puree, George loved it. The next few dishes were tarts, fish curries, lamb with spiced yoghurt, dukkha lamb and a rib eye.
The last dish was a moroccan lamb salad cooked by Renae. The meat was Frenched and cooked perfectly. Matt Preston said he would eat it above all the other dishes of the night.
The people who received aprons today were:
Jamie
Brendan
Scott
Brent
Kira
Renae
Nick
The contestants that were eliminated completely were:
Dan
Ashley
Judith
Bianca
Hamish
That left 3 aprons. The remaining contestants had to cook in a pressure test. They had to cook "Lemon, Lime and Bitters" – a George Columbaris dish from the Press Club. It was a lemon and a lime that looked exactly like a lemon and a lime but were made from white chocolate with a citrus cloud filling and a bitters spray.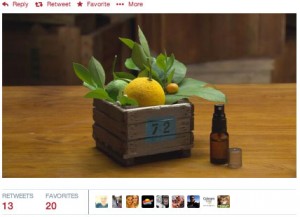 The contestants that made it through to get the final three aprons were:
With the top 24 contestants now chosen, the real competition begins.